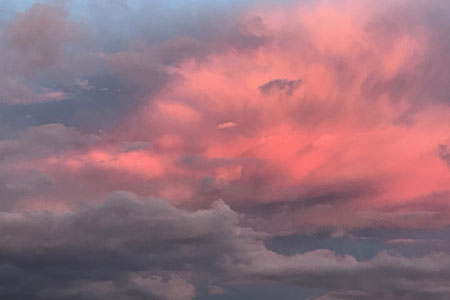 Reiki I Training
February 2-3, 2018
Friday afternoon: 2:30 pm to 6:30 pm
Saturday: 11 am to 4 pm
Location: Blueberry Gardens Healing Center, Ashton MD
Whether you are interested in learning Reiki for self-care, in setting out on the path to become a Reiki practitioner, or are simply curious about energy healing, this workshop is for you.
Friday: This small group workshop will begin with a grounding meditation and then delve into the history, goals, and practice of Reiki through lecture, group discussion, and hands-on work. Reiki Master Teacher Rani George will give a Level I Reiki attunement to each participant, followed by guided self-treatments.
Saturday: We will move into hands-on practice and explore how to create safe, nurturing healing environments for ourselves and our clients. We will focus on the necessity of self-care for Reiki practitioners, and identify our individual sources of support. We will explore the 7 major chakras and practice giving and receiving Reiki. We will have ample time for practice, questions and one-on-one discussions with instructors. At the end of the workshop, participants will be certified as Reiki I practitioners.
Minimum number of participants: 5
Maximum number of participants: 8
Instructors: Clif Hardin, Cheryl Dodwell, Cindy Arno and David Novello, Advanced Students of Reiki Master Teacher Rani George.
If you are interested in registering for this workshop, or in receiving more information on this Reiki I training as it becomes available, please do let me know.
Cost: $200 per person
Reiki is practiced by dedicated healing professionals around the world. To learn more about the practice of Reiki, and to find practitioners in other locations, these sites may be of help.
There are many different forms of Reiki, but in general there are three levels of Reiki practitioner. To find out more about becoming a Reiki practitioner, consulting one or more of the Reiki Organizations listed above may be of help.
Here is s brief overview:
Reiki Level 1: The First Degree
Level 1 is a practitioner's initiation into Reiki and is open to anyone. The focus during Level 1 is on awareness and opening of energy channels on a physical level, allowing the practitioner to connect to the universal life force energy.
Many Reiki Masters emphasize self-care as the goal of the Level 1 designation, encouraging students to focus on practicing Reiki on themselves, their loved ones, and perhaps their pets. Typically the Level 1 course includes an overview of the history of Reiki and guidance for practicing Reiki.
Reiki Level 2: Second Degree
Level 2 is often defined by a focus on practicing Reiki on others, as well as an expanded opening of the energy channels.  Level two instruction allows the practitioner to connect more deeply to the universal energy using the Reiki symbols, and to draw on the qualities that the symbols represent. This includes the ability to provide distance Reiki, or sending healing energy to individuals wherever they may be.
Reiki Level 3: Third Degree & Reiki Master
In many courses, the Third Degree and Reiki Master are the same designation. However some teachers separate Reiki Master Practitioner (Level III) from Reiki Master Teacher, honoring and reflecting the intention of the Reiki student.